Today Google has announced that it will be changing the way it serves adverts to viewers on connected TV applications such as those on smart TV's, in response to the growth in users watching long form content on these platforms.
Google mentions that it wishes to further develop the connected TV experience, primarily because watch time on the big screen continues to grow even in the face of mobile watch time leading the way significantly. Surveys conducted by Kantar, as well as the latest Nielsen Gauge Report, show that users are increasingly going to YouTube first for their entertainment.
The main change that viewers will see going forward is a redesigned ad view that makes it clearer how much time is left before the advert either ends, or is skippable manually by the user. The redesign moves away from a small grey box to a circular timer, which will be familiar to users of the Timer app on iOS specifically, and will begin rolling out soon.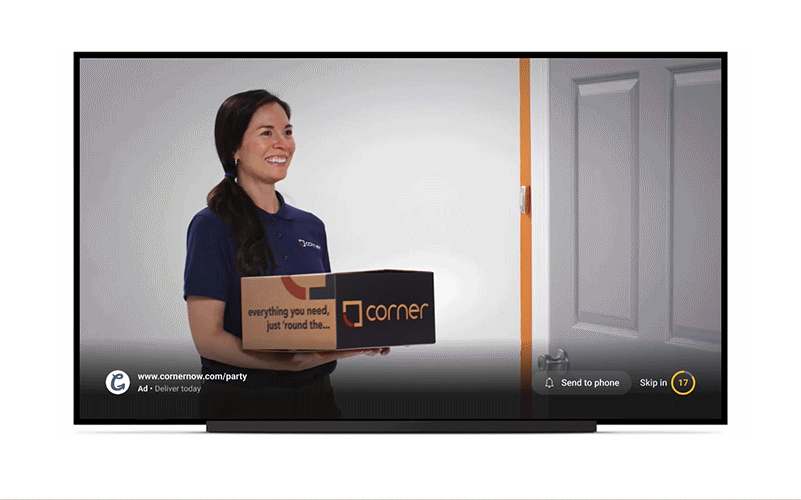 The second, and potentially the most impactful change that Google is making to the way it displays ads on connected TV apps, is that it will be moving to longer, less frequent ad segments within videos. This is in a manner that is similar to traditional ad supported TV broadcasts, and will be most noticable during long-form content, with videos 21 minutes or longer reportedly making up over 65% of watch time in the US alone according to YouTube internal data.
Google mentions that the decision to make these changes has been made based on real-time feedback from viewers across many markets across the globe, with it going to say that "YouTube is pioneering a fresher, more interactive TV experience." This follows the changes that it made last year to the interface as well as recently exploring adding Games to the site.